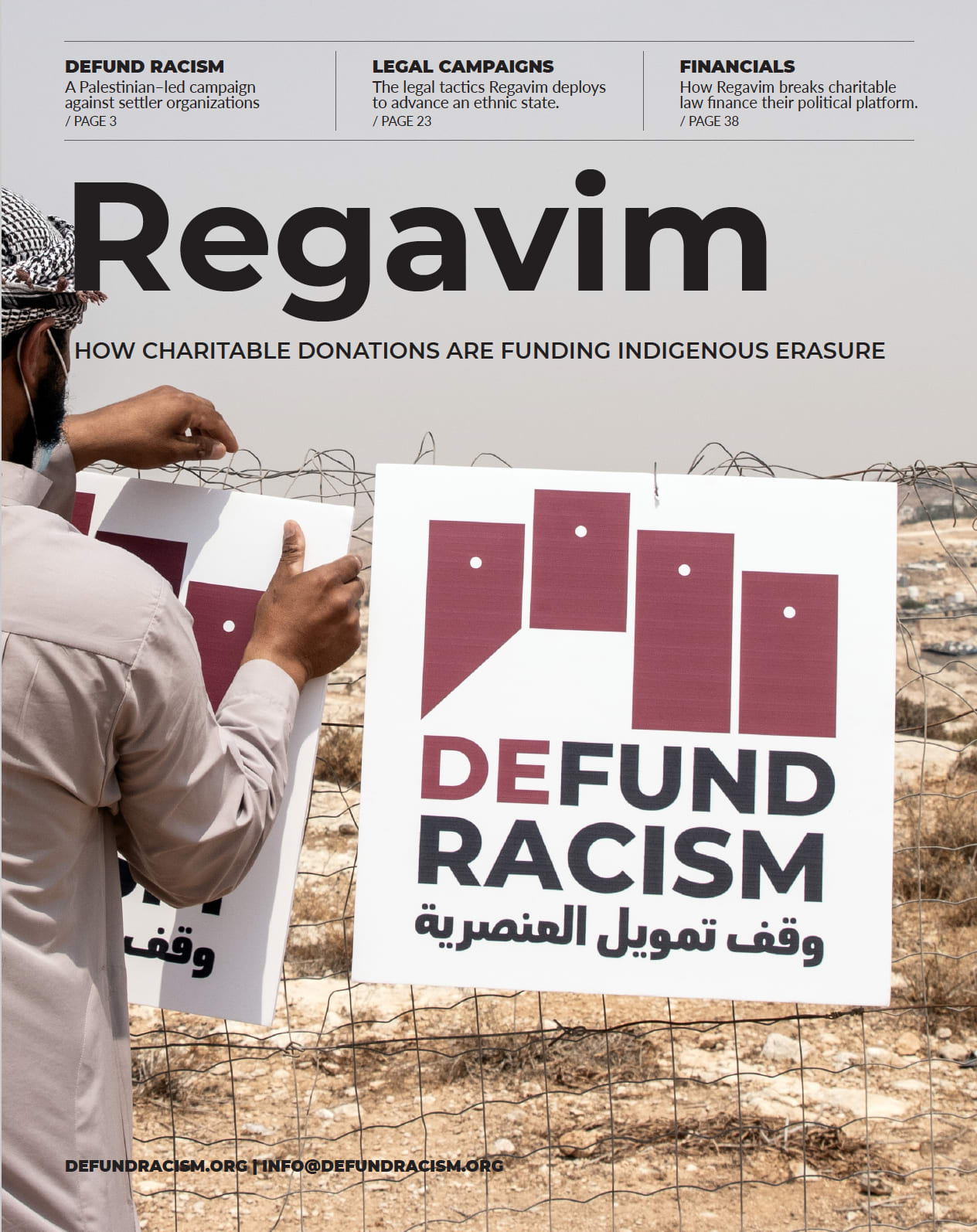 New Report: Regavim
Download this critical report to learn how charitable donations from the United States, Canada and elsewhere are funding indigenous erasure. Our report highlights Regavim's questionable fundraising methods, details its organizational structure, and sheds light on its strategies to use lawfare to displace Palestinians from their properties and rights.
DEFUND
RACISM!
Tell your elected representatives to uphold and enforce the law!
Dismantle the charities that finance violence. Make your voice heard.

Our call:
The Campaign to Defund Racism is a Palestinian-led movement to end the use of 'charitable' funds raised in the United States to carry out the mission of Israeli settler organizations. It aims to uncover wrongful acts being funded by these organizations through the use of their charitable status, stop the exploitation of US charitable laws that fund settler extremism and violence, and as a result, the subjugation and displacement of Palestinian communities.
Mohammed El-Kurd,
Sheikh Jarrah
We often speak about settler-colonialism, and we say it, and it's this term that's often academic, and we use it to describe what's going on. But when you come and look at it and how it manifests—how this settler-colonialism crystalizes in real life—it is through these settler organizations that actively work to displace Palestinians or isolate Palestinian communities from one another in the Naqab, in occupied 48 territories, or in the West Bank.
The Settler Organizations

The Israel Land Fund (ILF)
The ILF describes itself as founded as a response to "the Danger" of "more and more Arabs and non-Jews living and owning land all over Israel." It provides several types of support for Israeli government's program of colonization, from the targeted advertisement of lands to potential Jewish investors to media propaganda campaigns to legal support. As such the Israel Land Fund plays a crucial role in the subjugation and domination of Palestinians and the colonization of their lands.

The Hebron Fund
The Hebron Fund is a New York City-based nonprofit which collects tax-deductible funds in the United States and funnels money to the settler communities in and around Hebron, a city in the West Bank. The Hebron Fund organizes nationalistic tours through the Palestinian Old City of Hebron. Its tours have often resulted in violence in which tour members vandalize Palestinian-owned buildings, assault bypassing Palestinians, and halt the movement of Palestinians in the area. Although triggered by the Hebron Fund's tours, the closures are carried out by the Israeli military, with whom the organization makes a point of creating close ties.

The Ir David Foundation (Amutat Elad)
Ir David is the leading force in the colonization of Silwan, a Palestinian neighborhood in East Jerusalem under Israeli control. The organization is in charge of administering the City of David tourist site located within Silwan. Other Israeli archaeological groups have put forth evidence accusing Ir David of illegal or irresponsibly executed digs under Palestinian homes in an attempt to lay claim to the land the homes are on. Israeli Knesset Members have called for the organization's funding to be investigated.

Regavim
Regavim specializes in pressuring the Israeli government to demolish Palestinian homes and other structures. The organization primarily advocates against Bedouin development in the Naqab/Negev as well as Palestinians in the West Bank. It pushes for the eviction of the small, and relatively powerless, Bedouin community of Khan al-Ahmar from their lands – an act that the International Criminal Court's Chief Prosecutor Fatou Bensouda suggested might constitute a war crime.

Ateret Cohanim
Ateret Cohanim has been connected to the settler movement to ethnically cleanse Silwan of its Palestinian residents, as well as the takeover of Christian hotels at Jaffa Gate in the Old City of Jerusalem. One of the organization's explicitly stated goals is "urban land reclamation" which manifests as the seizure and colonization of lands controlled by non-Jewish communities in Jerusalem – primarily Palestinians. Despite its US-based fiscal sponsor's status being revoked, the US-based group continues to leverage the charitable system to fund its campaigns.
Palestinian voices call for action
israeli charities and human rights abuses
Munir Nuseibah of al-Quds University, Atty. Dalia Qumsieh, and Tahseen Elayyan of al-Haq describe how Israeli organizations exploit US charitable laws and how those funds are complicit in human rights abuses.
palestinians of the naqab speak out
Khalil al-Amor from the Naqab (Negev) describes the discriminatory campaign that Regavim and other Israeli orgs wage against the indigenous communities.
targeted home demolitions and forced evictions
Maya Shabaneh from Silwan explains how Elad pressures Palestinians out of their own homes, resulting in the displacement of children.
the ongoing nakba
Saleh Diab describes the interconnected nature of land confiscations and home demolitions, whether in Sheikh Jarrah, Beita, or the Naqab.
Palestinian governates, cities, and village councils endorse the campaign
200+
organizations and grassroots activists support the campaign
Feminist Activist | Ramallah
LEMA
NAZEEH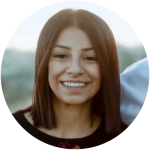 The world has watched for years how the settler organizations attack Palestinian communities, how they try to dismantle our institutions and put us in ethnic enclaves. These organizations have developed a system of apartheid by exploiting the US charitable system. We need to put an end to this injustice!
Youth of Sumud | Atwuani
SAMI
HURAINI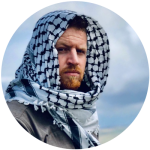 We have to be strategic and stop the financing of the settler movement – the entire settlement movement. We have to unite against the settler organizations in Jerusalem, in Nablus, in Ramallah – but also in the Naqab and the Golan.
Writer, Researcher | Ramallah
MARIAM
BARGHOUTI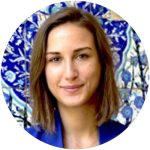 Beyond protests and social media campaigning, we must take an active stand in the face of settler-colonial violence. Beyond condemnation and justifications, it's time for policy-makers and decision-makers to listen to Palestinians who must not only endure but live and experience the oppression. The demand for ending the ethnic cleansing, removing the siege, ending the military occupation, and systemic settler police and military violence is clear. Israeli settler-colonial organizations based in your countries continue to promote settlement expansion. It's time to stop asking Palestinians to endure in silence. No more to having nightmares as realities, and no more to Palestinians being forced to lower their standards for a dignified and free life because we are afraid to change.
Jordan Valley Solidarity | Jordan Valley
RASHED
KHURDIRI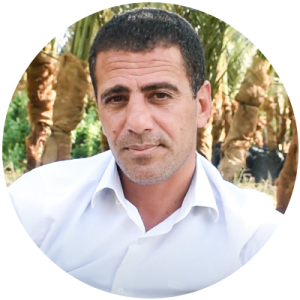 Regavim is one of the Israeli organizations which supports the Israeli government and the settlers to destroy our houses and to kick our people out of the Jordan Valley area just to have more Israeli colonies and bring more Israeli settlers to the Jordan Valley.
Community Activist | Ni'lin
MUHAMMAD
AMIRA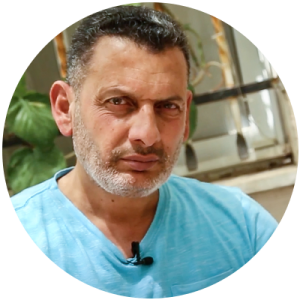 You as a human, supporting these racist… organizations, you are a partner in depriving a people from their life and their happiness in life, and the needs for human existence on his land and the life that he lives. We have to stop the support for these organizations.
Artist | Khirbet Humsa
KHADIJA
BISHARAT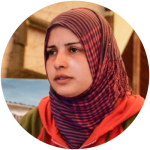 I ask the world to support us, even in small ways, for us to stay in this land. You have to support the Palestinian existence on this land, you have to support us in spirit and on the ground. Indigenous people everywhere are under threat from colonialism.
Human Rights Defenders | Hebron
BADEE
DWAIK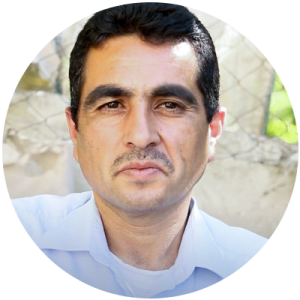 This campaign is a very important movement – to stop this money from going to the settler organizations… the result of this money going to the settlers is more settlements and more Israeli military actions which will be used as an excuse to protect those settlers.
Researcher, Academic | Silwan
MAYA
SHABANEH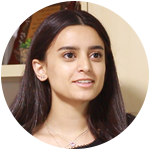 What we see from the settler organizations, whether they are working in Silwan, the Naqab, the West Bank or whatever, is that they impact Palestinians lives in very consequential ways: demolition of homes, evictions, attacks. We need to strip these organizations of their charitable status because they are far from being a charity.
Community Activist | Jordan Valley
AREF
DARAGHMEH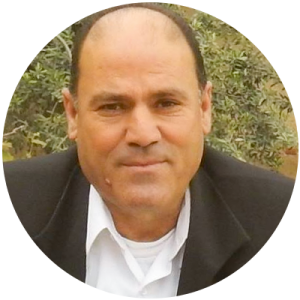 What we see from Regavim and similar organizations is they only work to replace the people from the Jordan Valley. They work to control water, build more settlements and kick out the shepherds from the grazing land. We should stop these organizations.
Researcher, Academic | Silwan
TALA
SHABANEH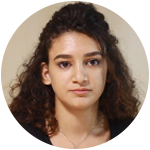 The community of Silwan has long been the target of Israeli settler movement. Elad, Ateret Cohanim and others have used the US charitable system to develop a system to drive out the Palestinians from Jerusalem. Today, these organizations want to build a theme park to make money and push the indigenous communities out into the street. This has to be stopped.
Community Activist | Kufr Qaddum
AKIF
JUMA'A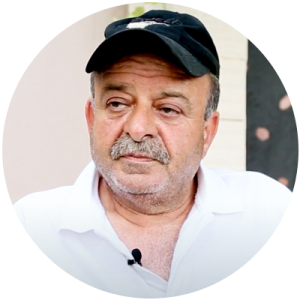 Our message to each person who funds these terrorist organizations — they work against the Palestinian children, the innocent people, the people with disabilities… We can't build hospitals, schools for our people. We are being choked. We are people who want only to live like the rest of the world lives. Our children want to live and play like the other children in the world.
Youth of Sumud | Atwuani
SAMIHA
HURAINI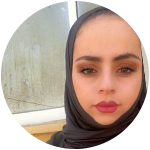 As women who are on the front lines, watching our fathers, brothers, and sons being taken away to prison, or killed in the fields by settlers, we see how the Israeli colonial movement has traumatized generations of Palestinians. Freedom for Palestinians means being free from the violence of the Israeli settler movement. It means stopping the money to Regavim, Ateret Cohanim, Elad and all the others.
Nonviolence Int. | Jerusalem
MUBARAK
AWAD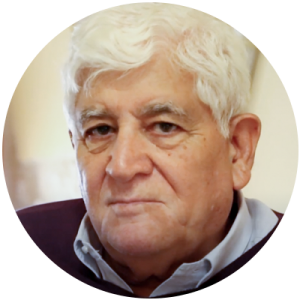 For anybody to say that God gave them this land and it's the land of Israel – I don't think that we have to be afraid because God is not a real estate agent to give land to someone and to take someone's land.
Community Activist | Nabi Saleh
MANAL
TAMIMI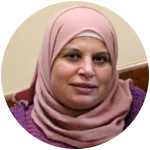 Donald Trump declared that settlements in West Bank are legal, throwing international law into the garbage, destroying international and humanitarian laws. The international community must take responsibility and enforce and strengthen the laws. In doing this, we have to use the correct language. Israel is a colonial state, and the people who move here are colonizers. These far-right settler organizations are criminal under the law, and it's time for people in the United States to stand in solidarity with the people of Palestine.
Community Activist | Khan al-Ahmar
EID
JAHALIN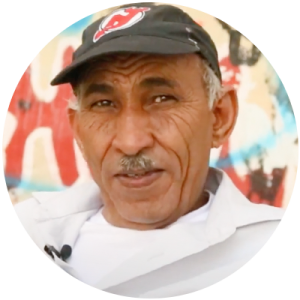 The settler organizations have all the power. Then they gave all the land to the settlers and the settlements… they don't have borders from the first settlement they created, and the settlers are above the law, and if you want to go to complain to the police, the police are also settlers so they don't do anything.
Youth of Sumud | Atwuani
AMEERA
HURAINI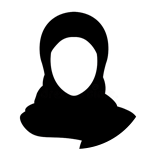 When Palestinians talk about sumud, we are talking about the sumud that is passed down from generations. We are talking about the sumud that our grandmothers and grandfathers passed down to us, how they remained steadfast in the face of the Israeli settlers. And we are asking our US friends to stand with us in sumud and resist the Israeli settler organizations. We need our friends to join this movement knowing it will take great steadfastness to see victory.
Hebron Defense Committee | Hebron
HISHAM
SHARABATI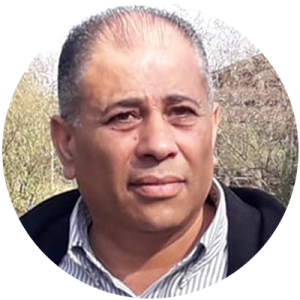 When Palestinians talk about nonviolent resistance, we are talking about the methods and tactics of decolonization – of securing our rights, our justice. Stopping the process of colonization is the first step of decolonization.
Lawyer, Activist | Bilin
MOHAMMED
KHATIB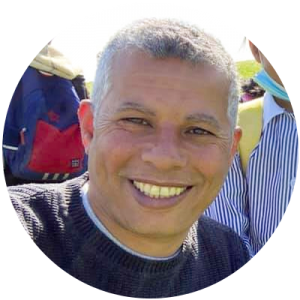 Behind every settlement is a settler organization. And behind every settler organization is a connection to the US charitable system. We must begin to decolonize US charities as an act of resistance for indigenous people everywhere.
Community Activist | Bethlehem
MUNTHIR
AMIRA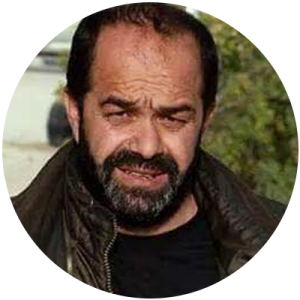 From Efrat to Gilo, from Homat Shmuel to Nokdim, the Israeli settler movement has boxed Bethlehem into an ethnic ghetto. They have exploited the US charitable system, funneling hundreds of millions of dollars to finance an apartheid system. We are calling on people to stand in solidarity with us and decolonize US charities, decolonize Palestine.
PSCC | Bethlehem
MAHMOUD
ZWAHRE
Israeli settler organizations impact every Palestinian. From Regavim relentless pursuing of the adoption of the Kaminitz Law to push for demolitions of Palestinian homes in the Naqab, to the Hebron Fund securing a system of complete domination of Palestinians in Hebron, all of these actions have been financed through the US charitable system.
The United State's 501(c)(3) system finances, and thus animates, a political matrix of tyranny ranging from hate groups and fascist movements on Turtle Island to Israel's system of apartheid. We are here to put an end to that. And so are you. Defund Racism, Unmasking Fidelity and the Boycott Duty Free Americas campaigns are working together to deploy an arrangement of tactics to disrupt the public, private, and nonprofit sectors that fund white supremacy and domination. Here you can find additional information, action items and events that will keep you engaged in impactful ways.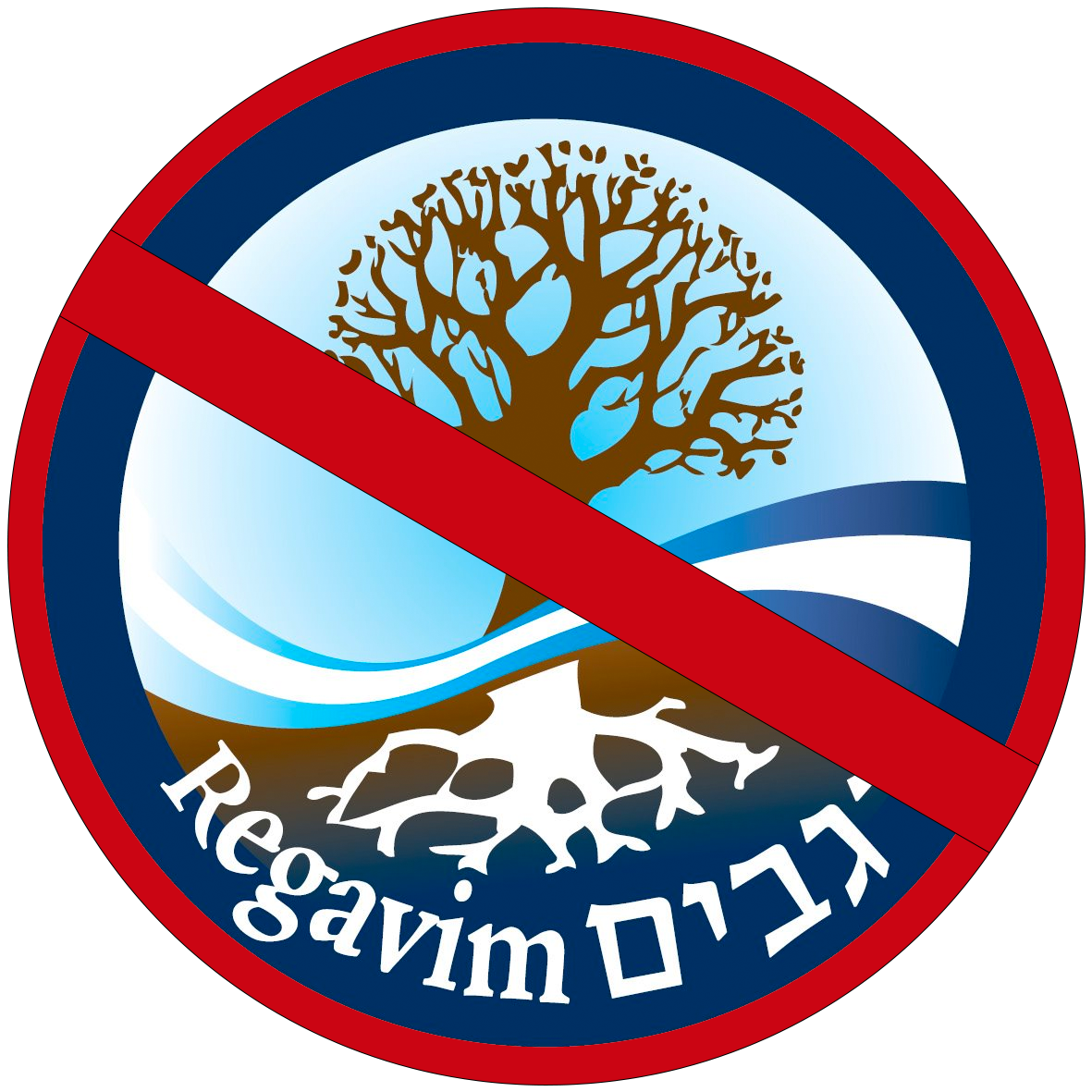 Canadian coalition takes on settler organizations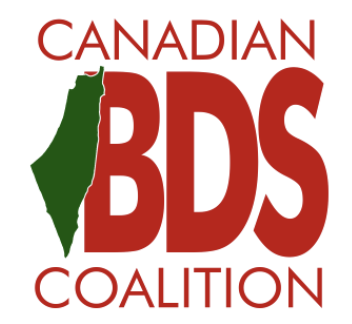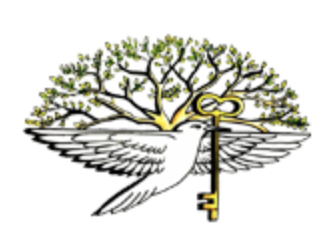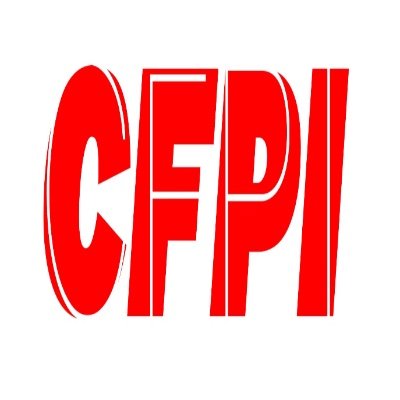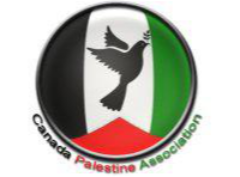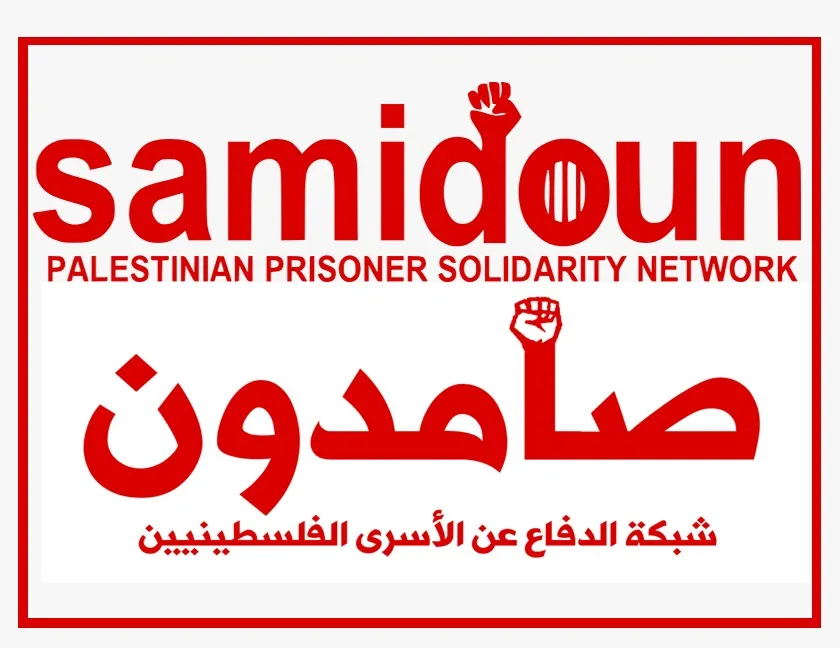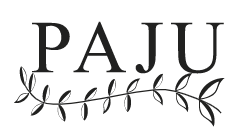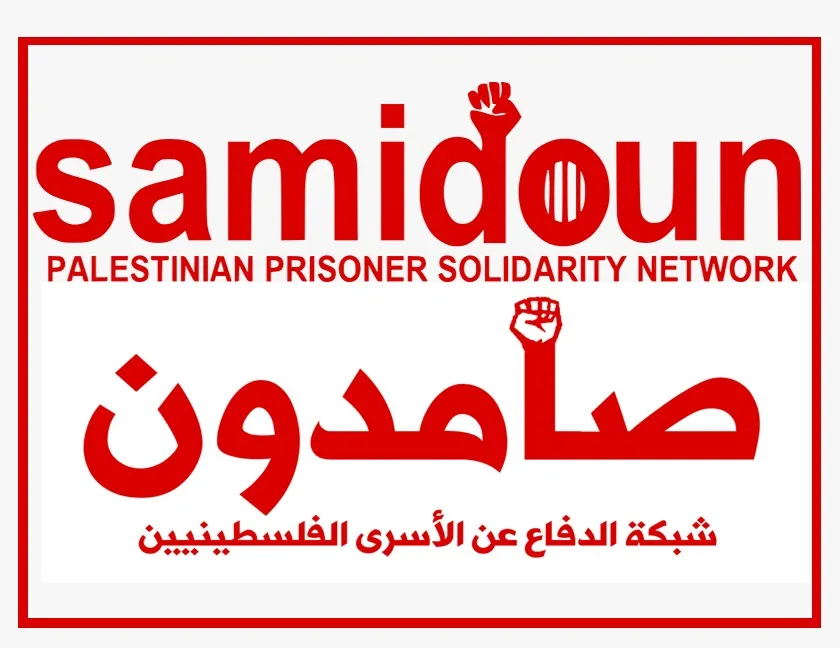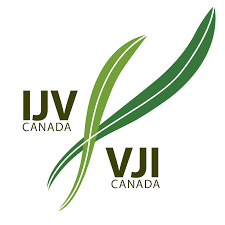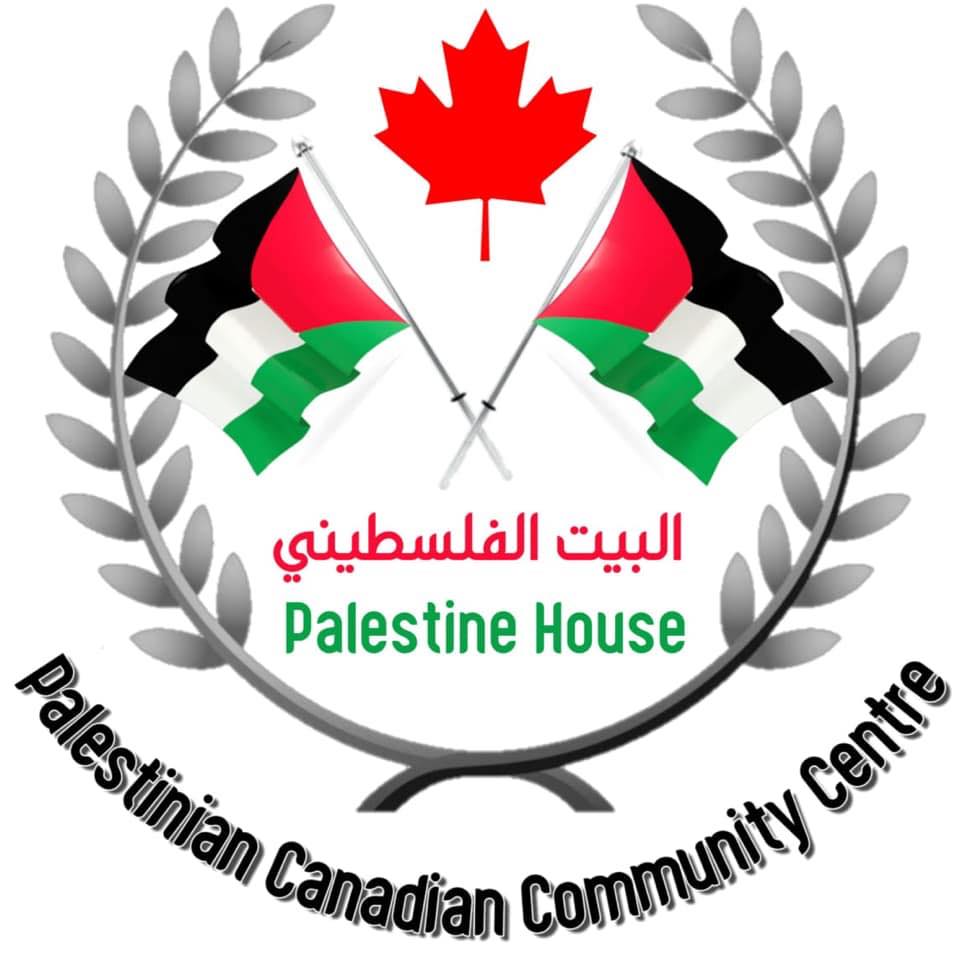 The Canadian Foreign Policy Institute, the Canadian BDS Coalition, Canada Palestine Association, Palestinian and Jewish Unity, Independent Jewish Voices, Palestine House (Palestinian Canadian Community Centre), Samidoun, and Just Peace Advocates launched a campaign to tell the Canada Revenue Agency that colonialism is not charity.
Boycott Duty Free Americas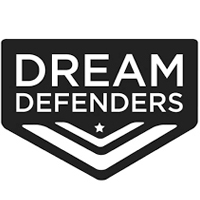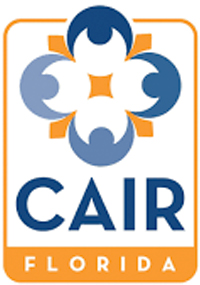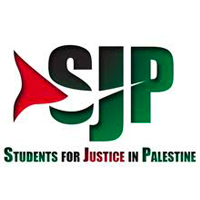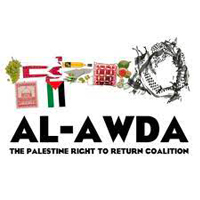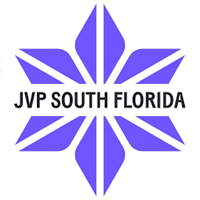 South Florida-based civil rights organizations have initiated the call to Boycott Duty Free Americas. Through their family-owned business, whose headquarters are in South Florida, the Falic family has fueled the Israeli settler movement in East Jerusalem and Hebron, financing initiatives that lead to the subjugation and displacement of Palestinian families. The campaign centers a commercial boycott on Duty Free Americas outlets worldwide. It also raises public consciousness on the role that US financiers and charities play in funding the ongoing Nakba and systems of oppression.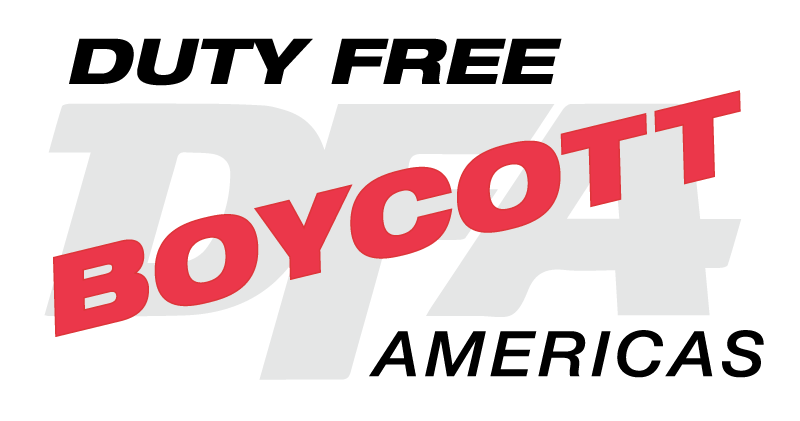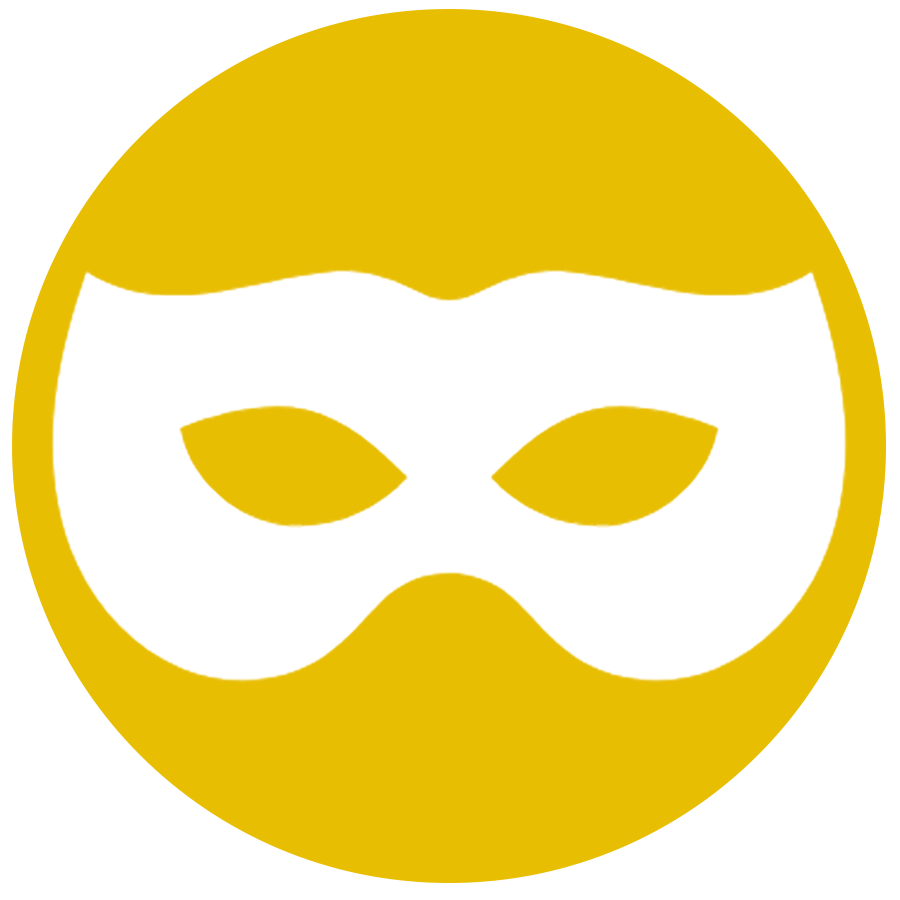 Unmasking Fidelity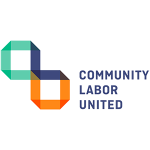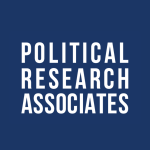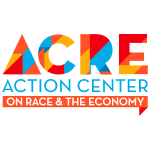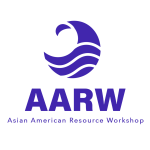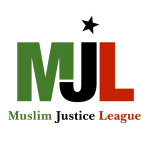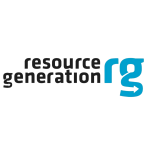 Fidelity Charitable, the largest charity in the U.S., funnels crucial financing to nearly every right-wing political formation in the United States, funding anti-trans legislation, groups advocating for the Muslim Ban, the criminalization of African immigrants, and the subjugation of Palestinian rights. The January 6th insurrection, Texas's Senate Bill 8, and other such events and policies aren't happenstance; they are a part of a well-funded machine of white supremacist violence. Fidelity plays an enabling and critical role in providing the financial infrastructure to these oppressive structures. Join the #UnmaskingFidelity coalition in stopping Fidelity Charitable's role in underwriting these systems of domination.
#DefundRacism in the news
These actions represent in part the global movement to undo the structures of dominance.